Kaishi Professional University is the Japan's first "comprehensive professional university" based on the new university system established by the Japanese government.
It opened in April 2020 with the aim of fostering "specialized professionals" who have outstanding skills for creating new products and services while adjusting to the changing society. It consists of three departments: Entrepreneurial Studies, Information, and Anime and Manga Arts. Through the lectures by professionals with a career and the practical learning curriculum which includes more than 600 hours (about 5 months) of long-term internship during the school year, students acquire the knowledge and application skills necessary in the business fields. Students also develop "entrepreneurial skills" to bridge their learning to new businesses. In addition, we have established a 100 million yen investment fund for students who want to start their own business. We will back up the launch of venture companies that will spread their wings from Japan to overseas.
School Address:6-3-5,shichikuyama,Chuo-ku,Niigata city,Niigata 950-0914
Tel:+81-25-240-8118
kaishi-pu.ac.jp/
The Founding Spirit of Kaishi Professional University
① Self-learning  ② Challenge ③ Creativity ④ Contribution
① Aim to become a person who is an active learner by setting his or her own agenda and strive to learn by his or her own rather than being a passive learner.
② Aim to become a person who shows the courage to take the first step forward based on his or her own judgment without depending on others.
③ Aim to become a person who demonstrates originality and creativity in his or her specialized field or occupation regardless of the size of the task.
④ Aim to become a person who is active in the community, Japan, and the world, and contributes to the progress of the society.
With the above founding spirit, we will promote practical and distinctive education to nurture professionals with high aspirations and a sense of pride.
President:Takao Kitabata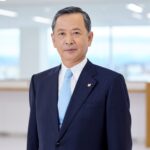 Career
Graduated from the University of Tokyo, School of Law. Former Vice-Minister of Economy, Trade and Industry. Former principal of Mita Gakuen Junior and Senior High School. Special Advisor to the Japan New Business Council (JNB), Chairman of the Hyakunen Keiei no Kai, Chairman of the Board of Directors of Kobe Steel, Ltd. and Outside Director of Marubeni Corporation.
In April 2020, a new type of university was born in Niigata in accordance with the times.
It is the "Kaishi Professional University" which offers both the advanced knowledge and theories of a university and the practical skills and techniques of a vocational school.
In this era of 100-year life, you will have to survive over 50 years as a professional. During your long career, the industrial structure will change drastically, technological innovation and internationalization will make great progress, and the number of industries that continue to grow will decrease while new industries emerge. The use of AI will bring about changes to the stable government jobs. People might face the work they have no experience with in a new company or might choose to change jobs. Companies will no longer be able to afford time and money to train new employees and need to seek people who have solid skills and techniques which can be utilized immediately and who also have the ability to transform their businesses and realize their new ideas.
At Kaishi Professional University, we see this fast changing economy and society as an opportunity and offer students the curriculum which lead them to richer and rewarding jobs. The specialized professionals who have experiences in the real world and researchers who have a deep understanding of various theories are in charge of the curriculum in which more than 600 hours of long-term internship training is provided. This job training along with the excellent faculty will polish your resiliency toward the changing world. The specialized skills and the techniques that you will acquire here at Kaishi will lead you directly to employment in your related field, and the advanced knowledge and the theories will give you the power to enhance your potential in the new fields.
We welcome you to Kaishi Professional University where your aspirations will blossom.
Department of Entrepreneurial Studies, Dean / Professor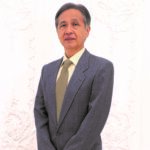 Masayuki Kondo, Ph.D.
Career
Graduated from Stanford University Graduate School. Worked at the Ministry of International Trade and Industry (currently the Ministry of Economy, Trade and Industry), the World Bank, the Royal Institute of International Affairs, and Yokohama National University Graduate School. Professor Emeritus at Yokohama National University and columnist at Techo Salon, Nikkei Business Daily.
Nurturing "Professional Entrepreneurs" from Niigata to challenge the world!
The world is full of business opportunities, and the doors are wide open for those who have the will. However, in order to take on the challenge, it is necessary to acquire a certain amount of knowledge and experiences.
Department of Entrepreneurial Studies responds to this need. We nurture "entrepreneurs" who start new companies and create new businesses, "entrepreneurs within companies" who plan new businesses and take leadership, and "business successors" who inherit companies and add new innovations. To become a successful entrepreneur, students will acquire the university-level specialized knowledge necessary for the launch and growth of companies and businesses. In addition, students will be able to make the acquired knowledge their own through our ultra-long internship training at various companies which is the notable feature of Kaishi Professional University.
At this new university, let's aspire to become an exceptional entrepreneur who will have an impact on Japan and lead the world.
Department of Information, Dean / Professor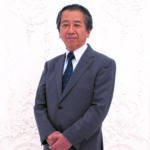 Yoshiki Mikami, Ph.D.
Career
Graduated from the University of Tokyo, School of Engineering. Worked at the Ministry of International Trade and Industry (currently the Ministry of Economy, Trade and Industry). researcher at the Harvard Institute of International Affairs, director and vice president of Nagaoka University of Technology, visiting professor at the Open University of Japan, and the president of the MOT Society of Japan. Ph.D. in Policy and Media Studies.
This is the age of great change through technological innovations! Let's take a step forward to play a leading role.
The age in which you are about to live will be times of great change. Innovations in information technology in particular are changing people's innumerable activities. In Japan, this age of great change is called "Society 5.0" or "The Fourth Industrial Revolution" since this change is considered to be the beginning of a new epoch for the human history.
We, at Kaishi Professional University, believe in nurturing students who will play a leading role in times of rapid change and have been making every effort to prepare the best environment for your learning. We hope that you will take the first step toward your challenge with our experienced faculty, well-balanced curriculum of theoretical and practical skills, ultra-long internship program that provides opportunities for learning in the field, and top-quality facilities.
Department of Anime and Manga Arts, Dean/Professor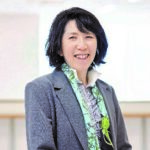 Sachiko Kamimura
Career
Animation director, game character designer, illustrator, manga artist, novelist, Professor at Department of Media Expression, Manga/Anime of Kobe Design University, artist educator at Walt Disney Animation Japan, and member of the Agency for Cultural Affairs Art Recommendation Committee
Major works
The Heroic Legend of Arslan (character setting and animation), Black Jack (character design and animation director), Gundam ZZ (animation director), City Hunter (character setting and animation director), Venus Wars (animation director)
Take pride in your work and become a professional who is respected by others
In order to produce the creators of animation, manga, and character designs who can contribute to the fields immediately, our students will receive the special curriculum of lectures, practices, and long-term internship which has been proven effective in the actual production sites.
I believe that the reason for you to choose this department is to become a professional artist. The faculty is prepared to support and guide you to reach that goal. Once you are admitted, you will be able to become a professional. However, we believe that your goal should not be just becoming a professional. Your ultimate goal should be to become a professional who finds his/her work rewarding, is needed in the field in the long run, and feels happy with what he/she does as a professional.
To achieve that goal, we established the hands-on curriculum no other university offers. We aim to become a unique school which attracts attention from all over Japan as where "something interesting is happening," and we hope people around the world will want to study at this department to reach their goals.
Our educational environment is on the cutting edge and is specialized in the growing fields of entrepreneurship, advanced ICT, and Anime/Manga.
①The unique educational system of Kaishi Professional University:Four powerful programs that help you grow
Learn how to earn money and grow by having a real-world business experience
Learn how to adjust to and survive in the fast changing society.The very first university to offer this type of curriculum!
(1) Soliciting business funds from people all over the world via the internet!
Crowdfunding Giving shape to your business
Affiliation with READYFOR Inc., one of Japan's largest crowdfunding companies!
By actually receiving funds, you will experience how it is to be responsible and be able to give "shape" to your business!
(2) Doing business with people all over the world via the internet!
(3) Having a real-world business experience overseas to test your ability
Knowing your business
Affiliation with Tabimusha, Inc.! This is a two-week learning program in Vietnam to have a real-world business experience. University students from all over Japan are put into teams and have an opportunity to work by creating and executing new promotion plans as new business representatives. You can also participate online!
(4) Convey your ideas to professionals through Business Plan Contest!
②600 hours (about 5 months) of ultra-long internship training while in school
Internship at over 70 companies in Niigata, Tokyo, Kanagawa, Osaka and other prefectures!
Students will acquire the practical skills that are needed by companies through the internship program
③TOEIC 700 is reachable!Online English lessons and study abroad language programs
④Full support for starting a new business or finding a job!
Original Career Support
We help you succeed in establishing a new business, finding a job, and more.
In addition to the internship program that is one of the features of Kaishi Professional University, we offer classes regarding employment and support you fully to find a right job for you.
We also have a career center where the counselor will take time to answer your questions and discuss your concerns regarding employment.
⑤The World's Top Frontrunners
Full-time professors / Special lecturers
56 full-time faculty members in total (Department of Entrepreneurial Studies, Information Technology, and Anime/Manga)
53.6% of faculty members are professionals with extensive industry experiences.
The class size is maximum of 40 students.
The number of students per full-time faculty member is approximately 7!
*ONE to ONE support system (After enrollment every student will receive an individual counseling session at any time)
Over 100 of the world's and Japan's top university professors, entrepreneurs, managers, and professionals from five countries will give you special lectures to help you grow.
⑥Unique Learning systems of the three departments which directly connect to the world
Overseas Training Program
This is a program to build your confidence and raise your motivation to play on the world stage by understanding various values through the interactions with the special lecturers and the frontrunners who are active in the world right now and the experiences of challenges and achievements so that the aspiration of "From Niigata to the world" will be achieved.
Introduction of Departments and Programs
Entrepreneurship
Business Succession
In-house Business Creation
Students acquire the necessary knowledge in the fields of business including economics, management, and marketing. We train future entrepreneurs and business professionals who can be successful in a wide range of industries.
AI and Data Science
IoT and Robotics Engineering
Cloud Engineering
Cybersecurity
Students learn to use the knowledge and technology of AI, data science, and IoT to create products and become professionals who can work globally in the ICT industry.
Anime
Manga
Character DesignStudents acquire the necessary skills to become creators of Anime, Manga, and character designs and to produce content for business developments.
Japanese College Fair 2021 FALL Presented by Lighthouse
Introduction videos from Kaishi Professional University
Click here to watch more videos on their Youtube channel
Photo Gallery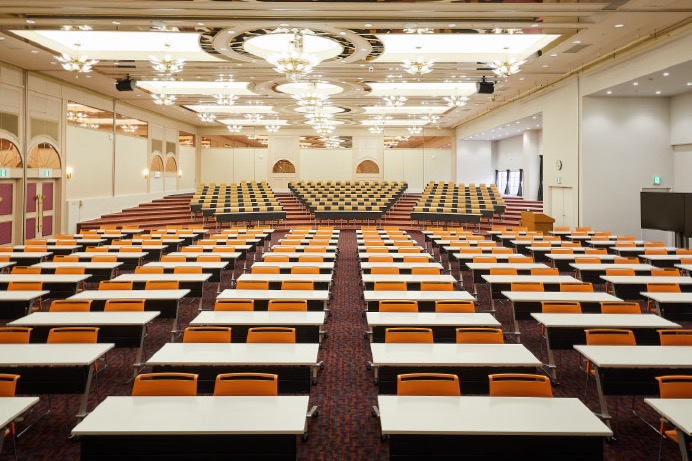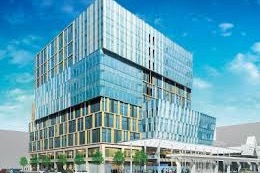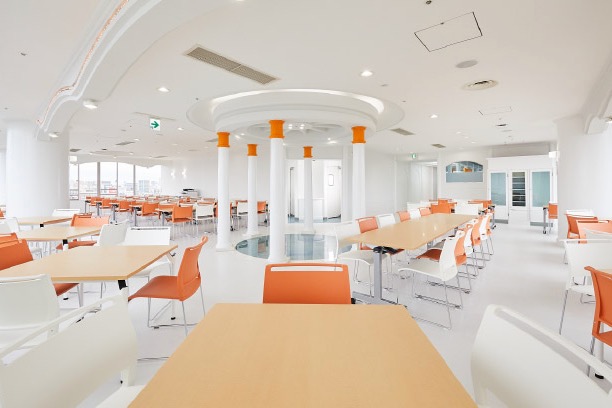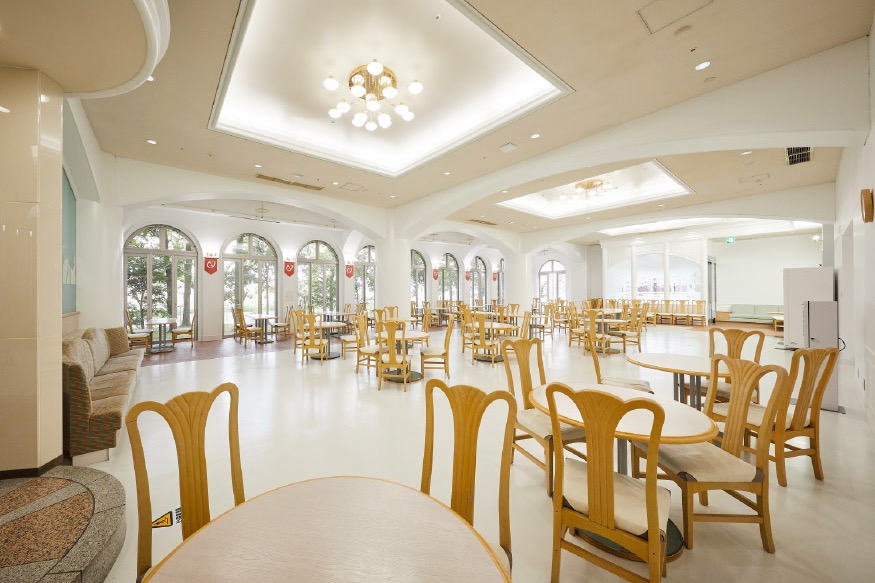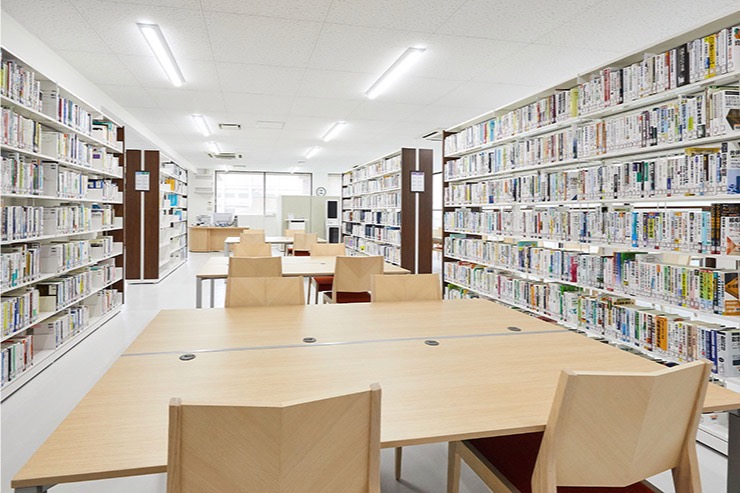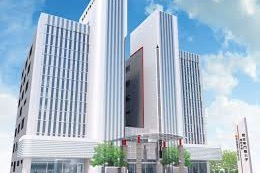 Application Requirements / Open Campus Information for International Students
Enrollment
April/September
English-only Admission
Unavailable
Courses in English
Available
Faculties that can be completed with English-only lectures
Unavailable
Courses that can be completed with English-only lectures
Unavailable
Scholarships for Non-Japanese Students
Unavailable
Dormitories
Available
Entrance Exams for International Students
Available
Entrance Exams for Returnees
Unavailable
Entrance Exams that are available overseas
Unavailable
Number of students
Entrepreneurial Studies・・・Freshman 72
Information・・・Freshman 80
Tuition(Freshman)
Entrepreneurial Studies・・・1,080,000YEN ($10,285)
Information・・・1,380,000YEN ($13,143)
Anime and Manga Arts・・・1,280,000YEN ($12,190)
($1=105yen)
※Other expenses differ to faculties and courses.
→See here for details
Support Center
A wide variety of support systems such as the mentor system in which the faculty members serve as advisors and support each student regarding his or her learning process, the research groups in which cutting-edge research activities in various fields are conducted, the educational incentive funds and various scholarship programs to support students' learning and research activities, and the exchange programs with overseas universities are offered.
Interviews of Current Students
Yu Murayama, Freshman, Department of Entrepreneurial Studies
Entered by Admission on recommendation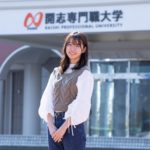 I learned that many people are involved in product developments from the planning stage in a high school marketing class and became interested in studying marketing. I chose Kaishi Professional University because of its hands-on approach to learning. It is only at Kaishi where lectures are given to a maximum of 40 students, and because of that, the distance between the professors and the students is very close. It is appealing to be able to learn directly from the professors who are still active entrepreneurs and ask them questions freely.
See more Interviews
※Please check the website prior to contacting us.
※Please provide as many details as possible.