Get the world standard certification! Learn about "Beauty x Trend"!
International Beauty Mode College is the only comprehensive beauty school in Niigata. There are five departments that specialize not only in hair, but also in makeup, nail art, and esthetics. 80% of the classes are hands-on training and students aim to become experts who can work at the forefront of the industry with advanced techniques and trends.
We are one of the leading beauty schools in Japan where students can obtain qualifications that certify their skills to world-class standards and our qualification pass rate is 100%. Students will acquire the technical skills to work with any hair and skin type and expand their field of activity.
By developing technical skills and nurturing human resources who are sought after by companies, the school has maintained a 100% employment rate for 21 consecutive years since its opening. We have produced many graduates who are active in major salons and world-class cosmetic brands. Many students outside the Niigata Prefecture seek to attend our program.
You can also join us online at any time for our open campus!
Japanese College Fair 2022 Spring Presented by Lighthouse
International Beauty Mode College(BM) Youtube Channel
Photo Gallery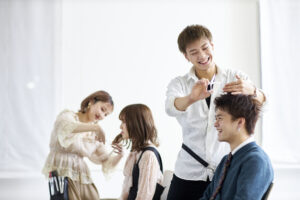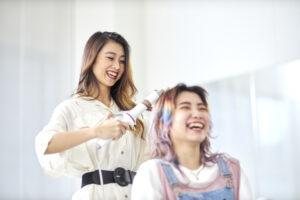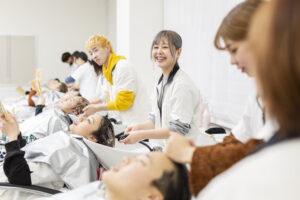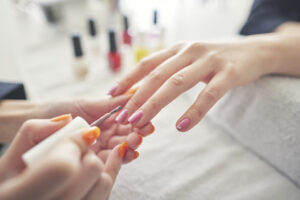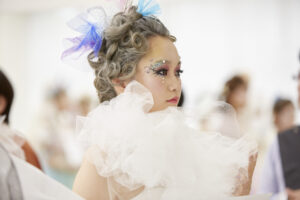 Application Requirements / Open Campus Information for International Students
| | |
| --- | --- |
| Enrollment | April |
| Course contents and duration | Available(Department of cosmetology(2 years), Beauty Produce Department(2 years)) |
| Scholarships | Not Available |
| Dormitories | Available |
Click for Open Campus Information
Click here to download documents/applications
Support Program
Applications are accepted from applicants who have passed JLPT N2 (formerly JLPT Level 2) or above and meet other application qualifications.
Interviews of Current Students
Beauty Produce Department: Kaima Takahashi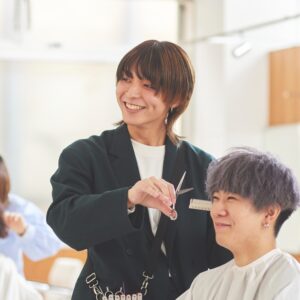 I enrolled in BM because I was attracted by the fact that I could obtain a certification that proves the world standard of technology. I always enjoy taking classes because the teachers and students are very close and I can talk with them easily! The salon studio and other facilities are well-equipped, so the classes are always inspired by the salon. I would like to focus on communicating my skills and knowledge on social networking services in order to become a "beautician who can influence many people".
※Please check the website prior to contacting us.
※Please provide as much detail as possible.