University of World-wide Repute and Splendor for Years into the Future
Founded in 1949, Hiroshima University is a comprehensive research university with 12 undergraduate schools and 4 graduate schools. We are one of the 13 universities selected as a Top Global University (Top Type) by Japan's Ministry of Education, Culture, Sports, Science and Technology (MEXT). From the ashes of the devastation caused by the atomic bomb, the university rose to fulfill a mission of peace. In the 2023 THE Impact Rankings, Hiroshima University was ranked among the top 100 in the world for six out of 17 SDG categories. The university offers an English-taught undergraduate program at the Department of Integrated Global Studies (IGS) in the School of Integrated Arts and Sciences. In August 2022, the "Global Initiative at Hiroshima University" opened in cooperation with Arizona State University/Thunderbird School of Global Management in the U.S. The initiative received the designation as a "foreign university in Japan" from MEXT — a first for a Japanese national university. Find out about studying at Hiroshima University where many international students from all over the world gather.
1-3-2 Kagamiyama, Higashihiroshima City, Hiroshima, 739-8511 JAPAN
1-2-3 Kasumi, Minami-ku, Hiroshima City, Hiroshima, 734-8551 JAPAN
1-1-89 Higashi-Senda-machi, Naka-ku, Hiroshima City, Hiroshima, 730-0053 JAPAN
Tel:+81-82-424-2993
https://www.hiroshima-u.ac.jp/en
Hiroshima University introduction Videos


Click here to watch more videos on their YouTube channel
Photo Gallery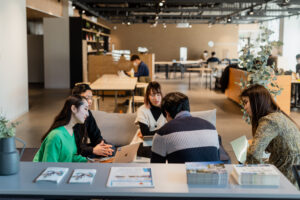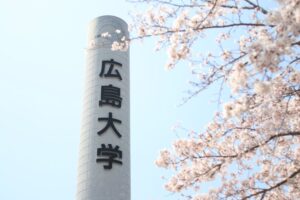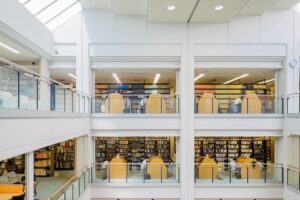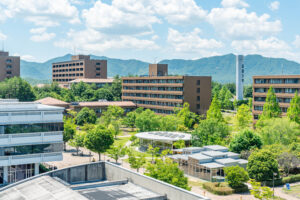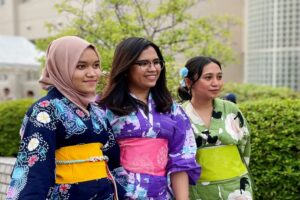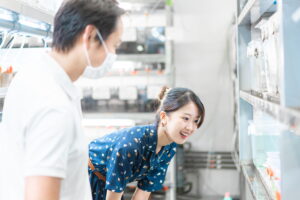 Application Requirements / Open Campus Information for International Students
Enrollment
April
English-only Admission
Available
Courses in English
Available
Faculties that can be completed with English-only lectures
Available
Courses that can be completed with English-only lectures
Available
Scholarships for Non-Japanese Students
Available
Dormitories
Available
Entrance Exams for International Students
Available
→See here for details
Entrance Exams for Returnees
Not Available
Entrance Exams that are available overseas
Available only for the Department of integrated Global Studies(IGS), School of Integrated Arts and Sciences.
→See here for details①
→See here for details②
Student Support
Hiroshima University offers a range of study, daily life, and financial assistance programs to help our students lead a thriving campus life.
Student Interview
Mr. Noriki Kumauchi
School of Integrated Arts and Sciences, Department of Integrated Global Studies (IGS), 2nd year
Entered by On Campus Entrance Interview Examination for International and Japanese Applicants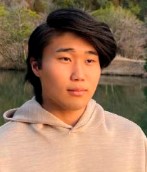 In the Department of IGS at Hiroshima University, I can study a wide range of fields spanning from liberal arts to science. Though my interests are in biology, I can also take classes specifically made for liberal arts majors which interest me, fulfilling my educational wants and needs.
The professors are very hardworking and dedicated to their craft, making for an outstanding learning environment. Throughout being in IGS, I have come to realize that having a balance between studying, socializing, and work is extremely important. Since coming here, I have been able to connect with likeminded people, allowing me to expand my national and international connections with fellow students and even very dedicated professors.
※Please check the website prior to contacting us.
※Please provide as much detail as possible.