Tokyo International University
TIU is a leading global university located in the heart of Japan. With students from 68 countries and a diverse faculty, TIU offers a truly international learning environment. Through the English Track (E-Track) Program, TIU offers fully accredited, internationally recognized bachelor's degree programs taught in English. E-Track students can major in International Relations (B.A.), Business Economics (B.A.), or Digital Business & Innovation (B.S.). E-Track students can also take Japanese language courses ranging from beginner to advanced and business levels. No Japanese language ability is required to apply.
In Fall 2023 the university will open a new campus in central Tokyo – just walking distance from Ikebukuro Station. Tokyo is a safe, vibrant metropolis that blends traditional Japanese culture with new trends and ultramodern technology, making it a perpetually fascinating city. Exploring Tokyo and its surrounding areas is a fun and important part of TIU student life.
TIU Tuition Reduction Scholarships which reduce the tuition fee by 30, 50, 80, or 100 percent are available. Applicants with previous experience in Model United Nations (MUN) may also apply for the TIU MUN Scholarship, which waives the enrollment fee.
Join us, and see how TIU can help you prepare for a successful global career!
Campus 1:1-13-1 Matobakita, Kawagoe, Saitama 350-1197
E-Track Admissions Center: 4-23-23 Takadanobaba, Shinjuku, Tokyo 169-0075
Tel:+81-3-3362-9644
https://www.tiu.ac.jp/etrack/
Photo Gallery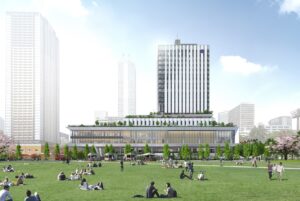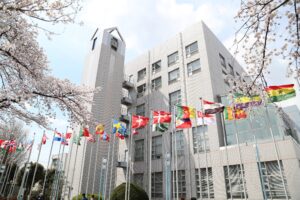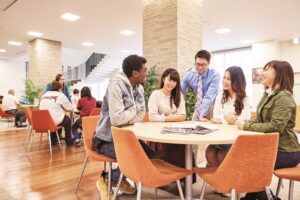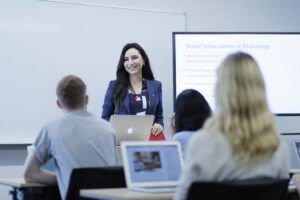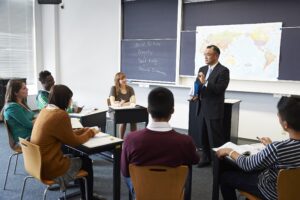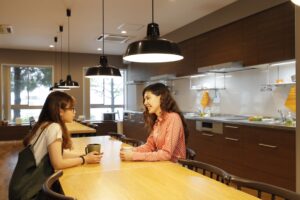 Application Requirements / Open Campus Information for International Students
Enrollment
April (Spring), September (Fall)
English-only Admission
Available
→See here for details
Courses in English
Available
Faculties that can be completed with English-only lectures
Available
Courses that can be completed with English-only lectures
Available
Scholarships for Non-Japanese Students
Available
Dormitories
Available
Entrance Exams for International Students
Available
→See here for details
Entrance Exams for Returnees
Available
Entrance Exams that are available overseas
Available
→See here for details
Support Center
TIU provides exceptional student support through the International Exchange Office and Peer Assistant Network. The Career Center offers internship opportunities, one-on-one career counseling, and other services to help students maximize their competitiveness in the job market. Through these and other services, TIU strives to ensure all students feel safe and well supported.
Interviews of Current Students
Ms.Jaida(4th year)
Course: International Relations major, English Track Program (E-Track)
Admission Method: E-Track Admission (document screening)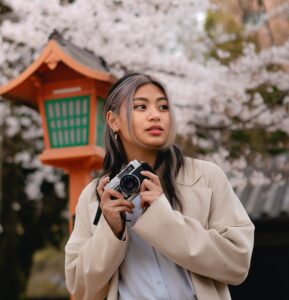 Choosing to attend TIU has been one of the most rewarding decisions I've made. Being able to engage in an international environment on campus whilst living overseas in Japan has been such an experience. My student life has been fairly balanced. I've been able to maintain good academic standing while joining the Judo Club and even working part-time jobs in Tokyo. Throughout the four years here at TIU, I've not only been able to learn Japanese fluently but also have been able to engage with the local community and make a variety of friends. With the leadership internship with the school, I've also been able to gain valuable experience on my resume as a cafe manager and librarian. My future goal after graduation is to take these experiences with me to the local community and continue to contribute the best I can as a representative of my home country.
※Please check the website prior to contacting us.
※Please provide as much detail as possible.